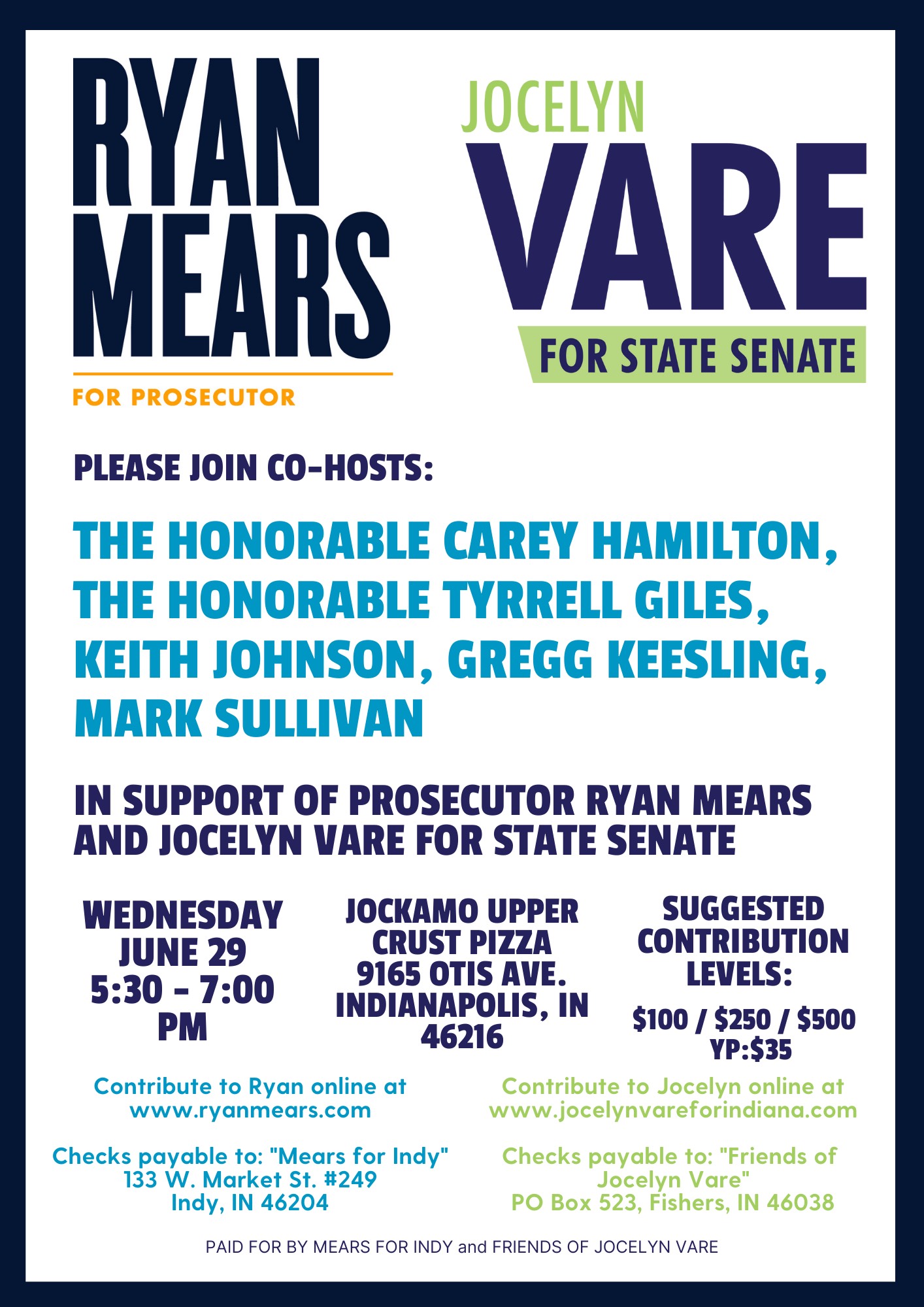 FUNDRAISER: Ryan Mears for Prosecutor and Jocelyn Vare for Indiana State Senate
PLEASE JOIN CO-HOSTS:
The Hon. Carey Hamilton | The Hon. Tyrrell Giles | Keith Johnson | Gregg Keesling | Mark Sullivan
IN SUPPORT OF PROSECUTOR RYAN MEARS AND JOCELYN VARE FOR STATE SENATE.
SUGGESTED CONTRIBUTION LEVELS: $100 | $250 | $500 YP: $35
Contribute to Ryan online at www.ryanmears.com or make checks payable to Mears for Indy, 133 W. Market St. #249, Indianapolis, Indiana 46204.
Contribute to Jocelyn online at www.jocelynvareforfishers.com or make checks payable to Friends of Jocelyn Vare, PO Box 523, Fishers, Indiana 46038.
PAID FOR BY MEARS FOR INDY AND FRIENDS OF JOCELYN VARE.
REGISTER TODAY USING THIS LINK: https://www.mobilize.us/jocelynvareforfishers/event/471545/