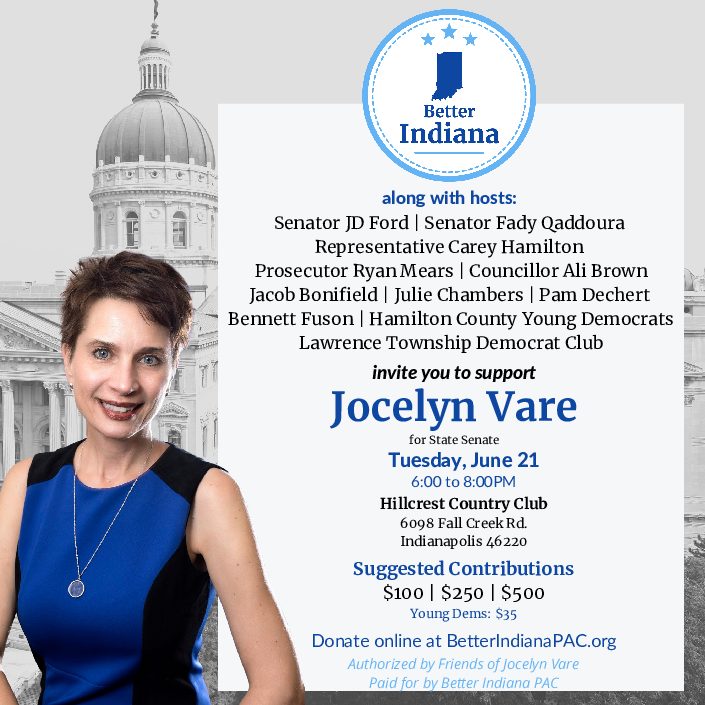 FUNDRAISER: Better Indiana for Jocelyn Vare for Indiana
Join Better Indiana in supporting Jocelyn Vare for Indiana State Senate District 31.
Thank you to additional hosts Senator JD Ford, Senator Fady Qaddoura, Representative Carey Hamilton, Prosecutor Ryan Mears, Councilor Ali Brown, Jacob Bonifield, Julie Chambers, Pam Dechert, Bennett Fuson, Hamilton County Young Democrats, and Lawrence Township Democrat Club.
REGISTER TODAY USING THIS LINK: https://www.mobilize.us/jocelynvareforfishers/event/468795/
Recent Comments
No comments to show.