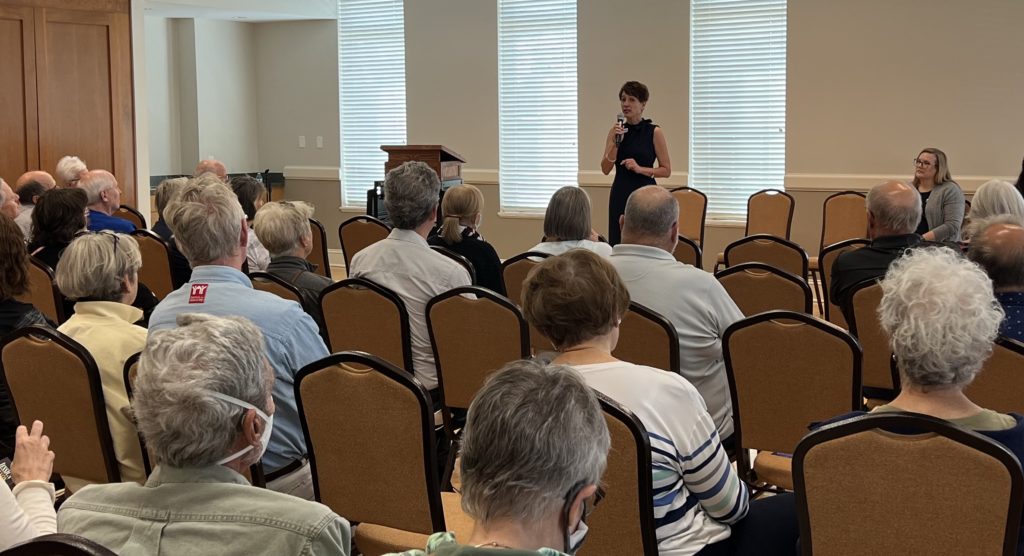 I'm running to be your State Senator because Hoosiers deserve a public servant who talks and meets with them and most of all, listens to them. I stand by my dedication to putting residents first by being available to individuals for regular coffee meet-ups on Saturday mornings, visiting more than 7,000 homes in Indiana Senate District 31, showing up for community gatherings, and scheduling listening sessions in people's homes.  
In turn, I am grateful for organizations like the Indiana Muslim Advocacy Network and League of Women Voters that host non-partisan candidate forums for voters. In addition to honoring the countless volunteer hours the groups invest to plan the events, my attendance at the events is firmly rooted in my core values. Showing up reflects my commitment to transparency, balance, and better representation for Hoosiers.
A disturbing trend has surfaced among members of Indiana's Statehouse Supermajority members who are running for office. They are declining invitations to speak with voters in public forums and actively hiding how they plan to vote on issues that affect all of us and our families. Avoiding voter conversations is at best cowardly and at worst negligent. If you, the voter, are not forming their policy decisions, who is?
I value your viewpoints and hopes for our community. They formed the platform of my campaign and provided clarity on how unified we are when it comes to sensible solutions our state needs. My advocacy for public education, improved quality of life, and women's reproductive rights is a direct reflection of issues that matter most to you.
I will continue to rely on our open communication to amplify your voices at the Statehouse. You deserve a public servant who listens to you and most of all – who shows up for you. It will be my job to do both and I gladly accept that responsibility.
Yours in Service,
Jocelyn
Indiana State Senate Candidate, District 31