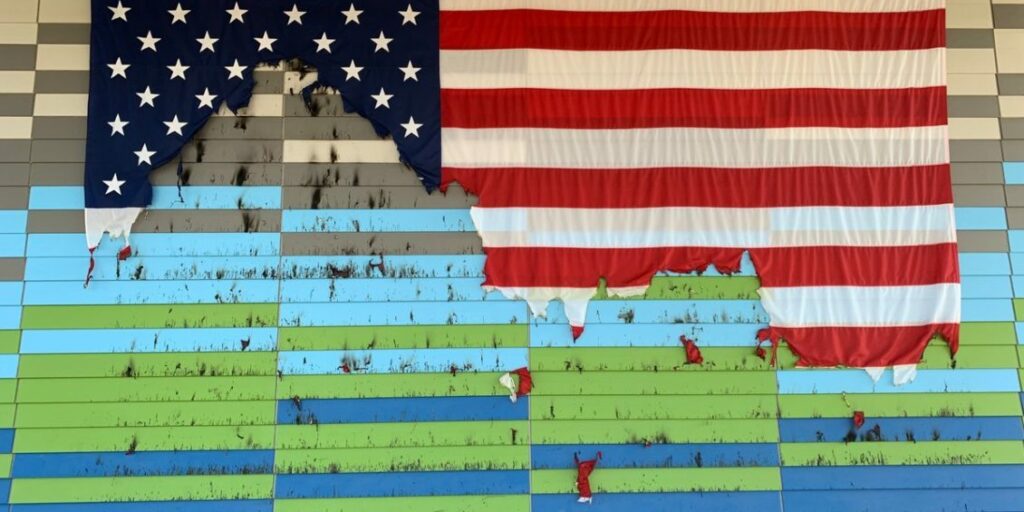 Our city's "heart" is not well. I'm talking about Fishers' soul, our sense of pride, our care for one another, our togetherness. The recent flag burning in downtown Fishers was another sad incident in a series of community concerns. Incidents like these damage our community, especially when they stack heavily upon each other.
Although this has been the first flag burning in Fishers, it is one of many local occurrences that have cast the community in a poor light recently. It is not difficult to recall other recent Fishers news …
A high school swimmer who harassed his female teammates, a local teacher who perished in the ultimate act of domestic violence, and LGBTQ students who had to step forward to recount their harmful experiences. There are many little acts of heart sickness, too. The epidemic of running red lights at Fishers intersections, a harsh dismissal of people who advocate for train tracks and the future of transit, homes and businesses being razed in the name of progress, neighborhood skirmishes playing out on the NextDoor app.
We can accept these incidents and this week's flag burning as simply "life in the big city." We now have a city of over 90,000 people, you can't expect everyone to be a good apple. Bad things happen.
But I can see that we are on a dangerous slope that can't be supported by the shoulders of our law enforcement officers alone. We must course-correct together. Each resident has a responsibility to each other. This requires a new thoughtfulness to our fellow driver, neighbor, citizen. It starts in our cul-de-sacs, sports fields, classrooms, roundabouts and homes. It starts with you and me.
Photo released by the Fishers Police Department.