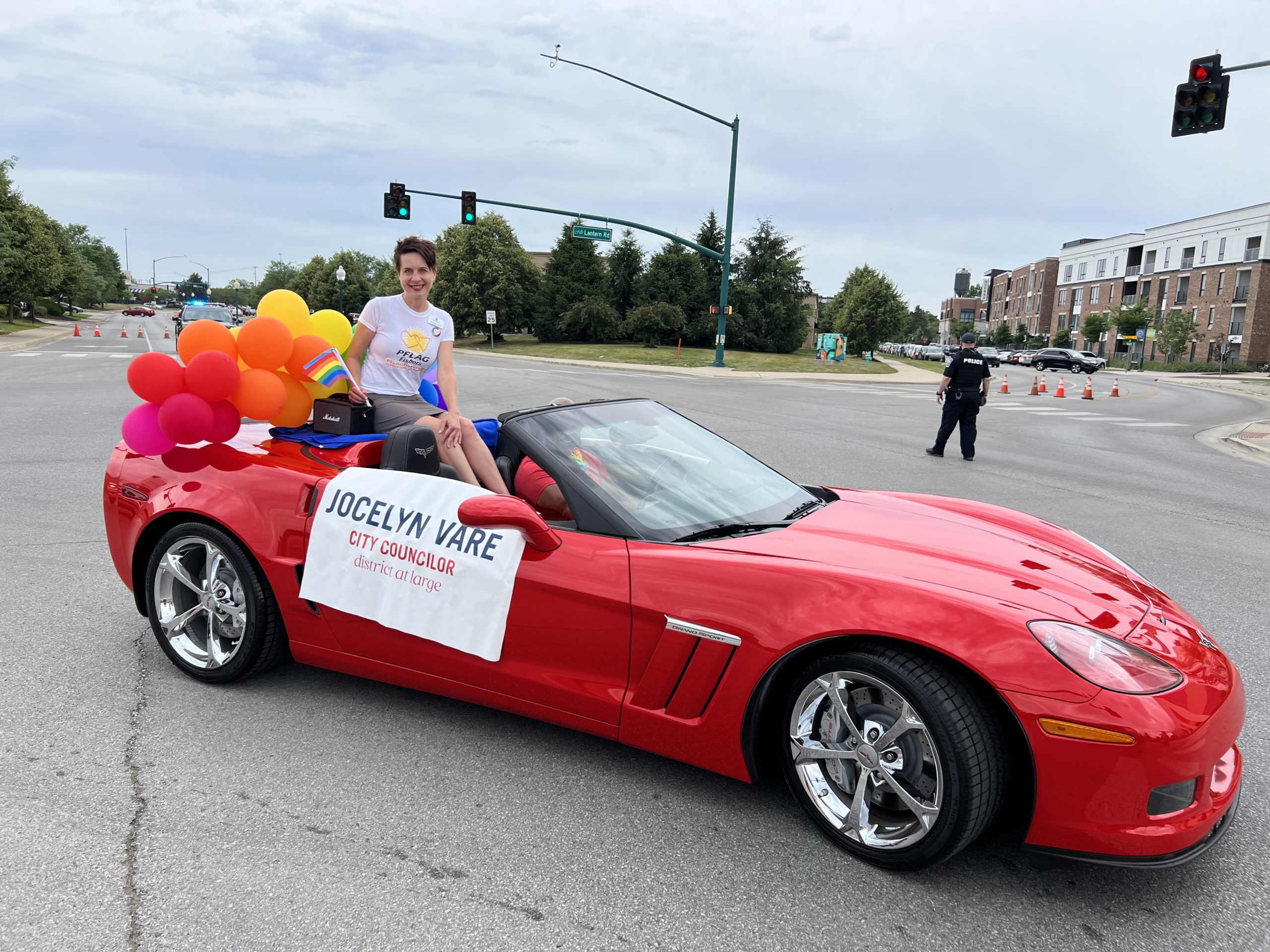 Right now in Indiana, members of our LGBTQ+ community enjoy few protections from housing discrimination, employment discrimination, and nowhere near enough protection in our schools and businesses. In fact, according to a study by GLAAD, 70% of LGBTQ+ Americans reported facing regular discrimination in the past year, a 24% increase from 2020. 
This discrimination is especially damaging to our youngest LGBTQ+ Hoosiers. A recent report from The Trevor Project found that "45% of LGBTQ+ youth seriously contemplated committing suicide in the past year." This is a horrifying statistic and proof we are currently failing our young people. At the same time, The Trevor Project provides helpful data on how we can move toward a solution. Their study also revealed that open acceptance from one's family and community is extremely crucial to lowering mental illness and suicide rates among LGBTQ+ youth.
I believe that we should be open and accepting to all members of our community. That is why for the past two years I have partnered with our local chapter of PFLAG, an organization that advocates for and supports LGBTQ+ youth and families. As a state senator, I will continue to loudly advocate for this group and any other marginalized groups in our society.
The Supermajority in Indiana has proven time and time again that it is incapable and unwilling to address the interests and issues facing the LGBTQ+ community in our state. Instead, its members pass legislation that targets this already vulnerable population for active discrimination and hatred, such as the trans athlete ban, HEA 1041. The Supermajority overruled the Governor's veto to pass that law, which will only serve to ostracize young trans students in Indiana schools.
As your state senator, I will do everything I can to work for a more fair and accepting state, especially for our LGBTQ+ community. To do this I will:
Be a loud voice for LGBTQ+ Hoosiers in the State Senate so that the Supermajority cannot ignore the concerns of this community
Work to codify the right to marry into Indiana law so that the United States Supreme Court cannot one day steal that right away from LGBTQ+ Hoosiers
Support investment in mental health services, especially for young LGBTQ+ Hoosiers
Advocate for strengthening Indiana's existing housing and employment anti-discrimination laws to protect sexual orientation and gender identity
Work towards fostering educational environments where every student can feel safe and accepted, and make sure that schools have the necessary resources to ensure such
Indiana needs compassionate leaders who will stand up to bullies, not politicians who target those vulnerable for a cheap win in a culture war. I promise to stand up to bullies and advocate for our LGBTQ+ community to the fullest extent of my ability.