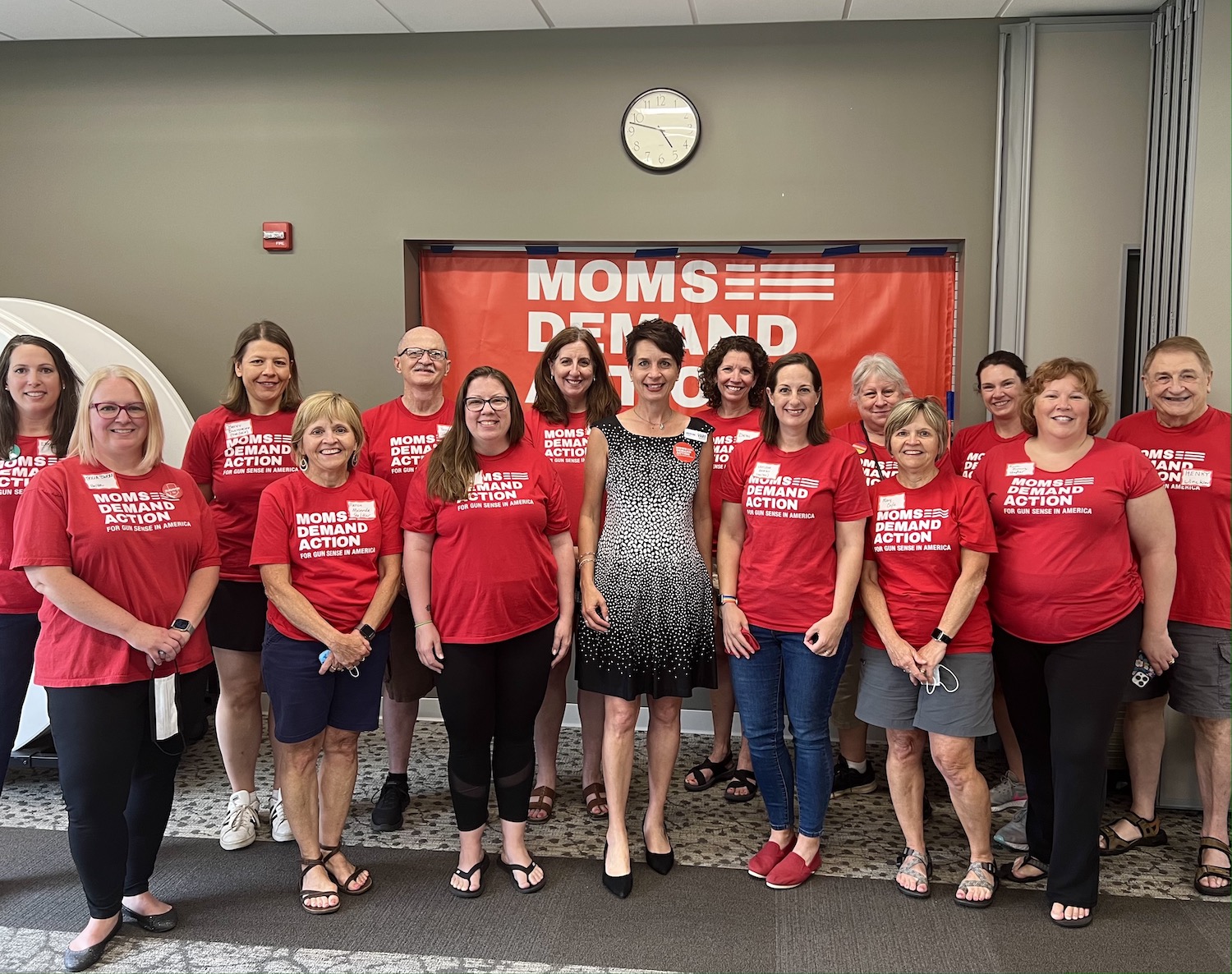 We are facing an epidemic of gun violence. Instead of taking sensible action to keep Hoosiers safe, our Indiana Statehouse Supermajority passed HEA 1296, "permitless carry." This legislation repealed the Indiana law that required a person to obtain a license to carry a handgun in public. The Indiana State Police Superintendent spoke out against permitless carry but legislators didn't listen. Hoosiers across the state advocated for appropriate requirements for responsible gun-owners but legislators did the opposite.
Of course, gun violence doesn't exist in a vacuum. Racism, inequality, and mental health are among the many factors that lead to gun violence, that is why we need an approach that addresses all of the issues. That doesn't mean that we don't treat these other factors, it means that we can't afford to ignore them.
According to Giffords Law Center, "black men make up 52% of all gun homicide victims in the US, despite comprising less than 6% of the population", and "gun access triples suicide risk". We cannot afford to ignore gun violence and the effect it has on our communities.
Owning a firearm is an American liberty that must be paired with responsibility. It is a liberty that has the power to take away another citizen's life. I do not want to ban guns. I do not, of course, want to "take your guns away."
What I do want is common sense gun legislation in the state of Indiana, and that is what I will fight for. Most Americans and Hoosiers agree with me. For example, according to polls conducted by Pew Research Center, 81% of Americans believe that background checks should be required at private sales like gun shows.
Today, the US has the highest gun ownership by capita and the highest gun death rates of any other developed country. Reducing gun violence requires federal and state regulations that are reasonable and effective, right now.
Most individuals with diagnosed mental illness are not at risk of harming others or themselves. But those individuals who have proven violent behaviors must be restricted from owning or carrying a firearm. In addition, individuals convicted of domestic violence should not be able to possess a firearm. People under 21 should not be allowed to buy a gun.
Hoosiers want to feel safe and be safe, and I will do everything I can to help them do so. The Indiana Statehouse Supermajority should never pursue a self-serving political win by removing reasonable safety guardrails. Hoosiers deserve better than that.
Our state legislature is out of step with what Hoosiers want and Hoosiers need. I am committed to listening to citizens in State Senate District 31 and enacting the policies that will best keep them and all Hoosiers safe.
When I am elected in November, I will do everything I can to make Indiana a safer place to live. I will fight to save Hoosier lives, and I will expect all of my fellow lawmakers to do the same.