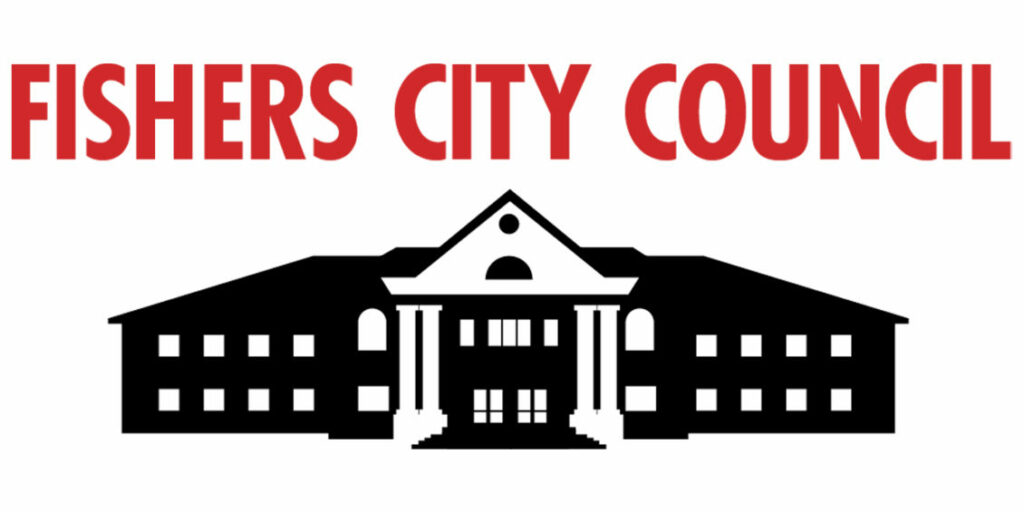 The June Fishers City Council Meeting will be held on Monday, June 15 at 7:00pm at a new location. The meeting will take place at Launch Fishers – 12175 Visionary Way, Fishers, instead of City Hall.
I provide this summary for your information and as an encouragement for you to participate.
Meeting Modifications
On March 16, Governor Holcomb signed an Executive Order that limits public meetings and Indiana's Open Door Laws. This order was extended to July 4, 2020. Each City Council member was provided the option to conduct this meeting in person. I elected to participate in the June 15 meeting electronically instead. Since Governor Holcomb's Executive Order was extended without any adjustments, I felt that my participation should not be adjusted either. I have been participating in City Council meetings electronically since the March meeting and I will continue to do so for the June 15 meeting, to ensure social distancing and COVID-19 safety precautions.
Public Participation
A video of the meeting will be broadcast live starting at 7pm on Monday, June 15, so you can listen from home.
Fishers residents are welcomed to submit public comments electronically prior to the meeting. All comments received before the meeting will be presented at the meeting and will be part of the meeting's Community Comment. The June Public Comment Form is live on the website right now. Please submit your comments as soon as possible, before noon on Monday, June 15 is ideal.
"Community Comment" at the end of each City Council meeting is always open for your comment on any Fishers topic.
There are NO items on this meeting agenda which include a Public Hearing. A public hearing means that any resident is invited to comment on this particular topic. A public hearing is the only opportunity to make a comment and address the City Council on this specific action item before a final decision is made.
Meeting agendas and past meeting minutes can be found here, under City Council tab.
Past City Council meeting videos can be found here. The meeting videos are supposed to be posted within 48 hours of the meeting. Sometimes, you can find the videos here, in the Agenda Center, under the "Media" column.
Meeting Agenda
The June City Council Meeting agenda is available here. As always, the agenda has items that appear in blue that are links to open the supporting documents. Here's my rundown of the meeting agenda items and my interpretation of them.
Finance Committee Report.
This committee met last on June 10. Usually, the Finance Committee meets and discusses the Budget/Financial items before these items appear on the City Council agenda. Unfortunately, the June 10 Finance Committee meeting minutes and meeting recording hasn't been posted to the public website yet. I listened in on this meeting and learned that the Fishers Health Dept could generate $200-300,000 in surplus revenue in 2021 and COVID-19 related expenses in 2020 (i.e., COVID-19 testing) can probably be reimbursed by the State of Indiana/FEMA.
Consent Agenda.
There is one item on the Consent Agenda. The Consent Agenda is a grouping of routine reports that should be approved in one swift action, instead of approving each one separately. I believe that all items included on the Consent Agenda should be approved as presented and approved unanimously. If not, the item that requires a revision, abstention, or other action needs to be removed from the Consent Agenda and considered as a separate voting item.
The May 18 City Council Meeting Minutes. The last several pages of the meeting minutes include the public comments that were submitted electronically last month from residents about the proposed Health Department. As an attachment, these public comments are included in the official meeting record.
REGULAR AGENDA
Government/Miscellaneous
Fishers Health Department Ordinance.
The City if Fishers Municipal Code (City Laws) now needs to be updated to include governance of the new Fishers Health Department. The drafts available for this meeting include the Ordinance with sections on Retail Food Establishments, Pools & Spas, Sewage Systems, Communicable Disease, and Fees Charged for Services. This is first reading (step 1 of 3) and additional sections and revisions are expected as the documents are thoroughly reviewed. I am currently reviewing these drafts against other Health Departments' code.
Budget/Financial
Establishment of a Fund for Payment In Lieu of Open Space (PILOS).
At the May 18 City Council meeting, Payment In Lieu Of Open Space was approved. I voted in favor of it because PILOS (pronounced "Pie-lohz") is an option for developers that relaxes standards and still accomplishes the City's goals. Residential developers could elect to pay a fee in exchange for a smaller minimum open space standards. The fee would be directed to support public parks. Commercial developers could also elect to pay a fee in exchange for a smaller minimum open space standards. This fee would be directed to support public art. This is a helpful documentto learn more. This agenda item sets up a separate accounting fund to keep the fees collected and use them to pay for parks and art cleanly, without getting mixed up in other city finances or reverting to the general fund as a default. I am in favor of this administrative action to be able to keep PILOS accounting and reporting separate. City Staff is recommending that this receive final approval at this City Council meeting to move forward immediately. I am in favor of this since this action executes a City Council decision that received two separate reviews in City Council meetings in February and May
Authorizing a new General Obligation Bond (a loan).
At the March 2020 City Council meeting Ordinance 32320A was given 1st Reading. At the April 20 City Council meeting, it was given final approval. Ordinance 32320A was issuance of a bond to pay for construction of 126th and Ford Drive roundabout, not to exceed $9.9 million.
Now, the City has recommended to expand the scope/amount of the bond to also include $2.5 million for Fire Station #91/FFD Headquarters (by City Hall) making the total final appropriation for the bond to be $12.4 million. At the first reading of this ordinance at the May City Council meeting, I asked if the $2.5 million was a cost overage for Fire Station #91. Mayor Fadness replied that it was, for both Fire Station #91 and #93 combined
Fire Station #93 is located by the airport. Both of these fire stations were demolished and rebuilt recently. In November 2018, the City Council approved the project budget of $9.5 million for Fire Station #91 which was financed through a bond in 2018. I'll be honest, I cannot find record on the city website about the approval of the $4 Million budget for Fire Station #93, but the Indianapolis Star reported on it.
(Just because I cannot find a document on the city's public website doesn't mean it is not there. The search function for public documents is terrible.)
Back to the new bond that is being discussed …
The overage for the Fire Stations will be applied to the 126th St/Ford Drive roundabout cost and the total amount of this new bond will be $12.4 Million.
I have voiced my concern that the documentation of this loan authorization doesn't state that the additional $2.5 Million added to the loan is for both fire stations and it doesn't state that this is a cost overage beyond the original projects' $ amount. I believe this documentation needs to be accurate.
Planning & Zoning
Rezone 154 acres at 113th St/Southeastern Parkway for a New Housing Development.
These properties are located at Southeastern Parkway and 113th Street, approximately 16065 Southeastern Pkwy, near Hamilton Southeastern Intermediate/Jr High School. Development of a housing subdivision of 290 dwellings (1.84 units per acre) is being proposed. The homes will range from 1600 sq. ft – 2400 sq ft. and have a price point $350,000-$550,000+.
This is a first reading. After first reading, the matter is taken up by the Planned Unified Development (PUD) Committee on July 1 at 5pm. And, it is also reviewed by the Plan Commission on July 1 at 6pm, where the only Public Hearing is held on the matter.
I have heard many concerns about this proposal from neighbors.
Regular Items
Unfinished/New Business.
I have requested an update from the City on three important items: COVID-19, the new Fishers Health Department and Police Department transparency. I have been told that there is no intention by the City to provide a status report update on these topics and to review the information posted on the website.
Community Comment.
In an attended meeting, the first 10 people to sign up before the meeting begins have the opportunity to speak for three minutes each on any city matter. During this socially-distanced conference call meeting, Fishers residents are welcomed to submit public comments electronically prior to the meeting instead. All comments received before the meeting will be included in the official meeting record. The June Public Comment Form is live on the website right now. Please submit your comments as soon as possible, before noon on Monday, June 15 is ideal.
Meeting adjourned!
If you have any comments or questions, please send them my way. Email is a good way to get a hold of me. If you would like to leave a voicemail, please ring me at 888-518-7117.
Post navigation