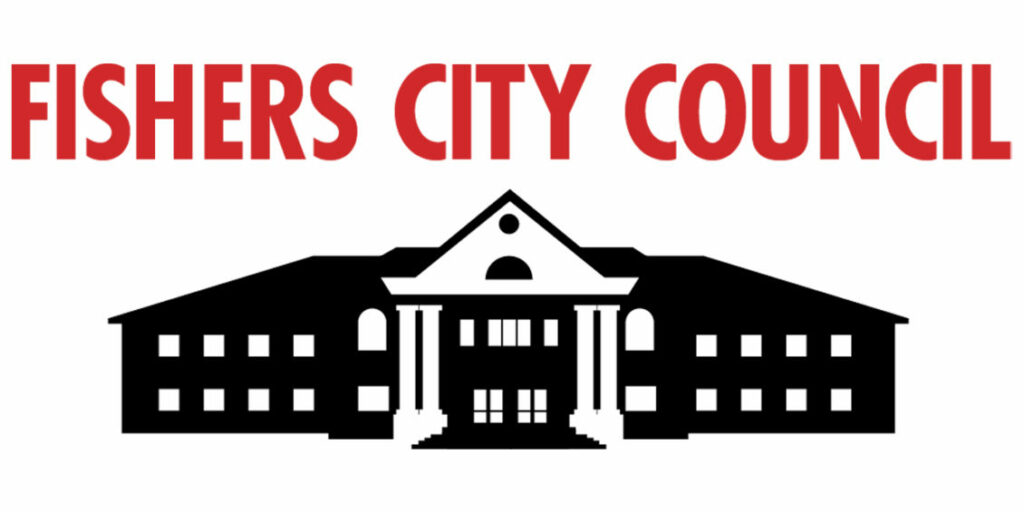 UPDATE: Draft Meeting Minutes can be found here.
The April City Council meeting will be held on Monday, April 20 at 5:30pm. This is a different start time than usual. There will again be meeting modifications but you can still participate in the meeting.
Meeting Modifications
Your city government is still open and working for you. However, meetings can't be held the way that we are used to, due to CoronaVirus concerns and physical distancing requirements. Fishers City Council meetings will adhere to the Governor's orders. On March 16, Governor Holcomb signed an Executive Order that limits public meetings and Indiana's Open Door Laws. (#5) that was extended until May 5.
Here are the ways that City Council Meetings will be modified for April 20.
The meeting agenda will be limited to essential matters only.
City Council members will participate via a conference call.
Public is still invited to participate in the meeting electronically. See below.
For more information, please review the City Council page of the City of Fishers website.
Public Participation
A video of the meeting will be broadcast live starting at 5:30pm on Monday, April 20, so you can watch from home.
Fishers residents are welcomed to submit public comments electronically prior to the meeting. All comments received before the meeting will be presented at the meeting and will be part of the meeting's Community Comment. The April Public Comment Form is live on the website right now. Please submit your comments as soon as possible, before noon on Monday, April 20 is ideal.
"Community Comment" at the end of each City Council meeting is always open for your comment on any
There are no items on the meeting agenda which include a Public Hearing. A public hearing means that any resident is invited to comment on this particular topic. A public hearing is the only opportunity to make a comment and address the City Council on this specific matter.
Meeting agendas and past meeting minutes can be found here.
Past City Council meeting videos can be found here. The meeting videos are posted within 48 hours of the meeting.
Meeting Agenda
The April City Council Meeting agenda is available here. As always, the agenda has items that appear in blue that are links to open the supporting documents. Here's my rundown of the meeting agenda items and my interpretation of them.
Finance Committee Report. There is no report. This committee did not meet in March or April.
Consent Agenda. The only item on the Consent Agenda is the March 23 City Council Meeting Minutes. The last few pages of the meeting minutes include the public comments that were submitted electronically last month. If you fill out the comment form for the April 20 meeting, they will be presented and included in the meeting record just like this.
The Consent Agenda is a grouping of routine reports that should be approved in one swift action, instead of approving each one separately. I believe that all items included on the Consent Agenda should be approved as presented and approved unanimously. If not, the item that requires a revision, abstention, or other action needs to be removed from the Consent Agenda and considered as a separate voting item.
Transfer of Funds. This action transfers a total of $211,900.00 in the budget for Parks Maintenance. A transfer of funds within the city budget is needed periodically. The transfers do not adjust the bottom line at all. This is a transfer of dollars from one budget category to another to avoid a negative balance in a category.
REGULAR AGENDA
Economic Development
8. and 9. Knowledge Services has purchased the former Marsh Headquarters building on I-69, north of 96th Street. They currently employ 400 at their current Castleton office and will now be relocating to 9800 Crosspoint Blvd in Fishers.
These two agenda items changes the former economic development agreement with Knowledge Services and authorizes the tax abatement. The company had purchased land on USA Parkway, north of 106th three years ago and planned to construct a new HQ there.
Although Knowledge Services does not add new jobs to Fishers today, I understand that the Indiana Economic Development Corporation has an agreement with Knowledge Services to create 400 additional jobs by 2021.
10. and 11. Genezen is a gene therapy company that started in 2008 and has been a Launch Fishers member for a few years. These two agenda items creates the economic development agreement with Genezen and authorizes the tax abatement.
Budget/Financial
12. This is the 2nd reading for authorization to take out a loan (the issuance of a new general obligation bond) which will be used to construct the roundabout at 126th and Ford Drive. This new loan (general obligation bond) should not impact the City of Fishers tax, according to the City Controller. At the March City Council Meeting, the re-funding of old bonds was approved, which allowed this new bond, which will not exceed $9.9 million.
A re-funding is new borrowing that pays off an old borrowing, to achieve debt savings, restructure debt service, or free up existing funds. It is similar to refinancing a mortgage to obtain a better interest rate or to restructure payment amounts and dates for budget flexibility.
Planning & Zoning
13. and 14. This is fiscal plan and voluntary annexation for the Iron Pointe is a proposed new 52-home development. This property is located at 10777 E 106thSt. https://goo.gl/maps/wHeZ5qFYy6bTPxja6
It is a 20-acre area located on the Southeast corner of 106thSt and Mollenkopf Rd. This property is adjacent to Windermere, near Geist Reservoir, in the South East District. The homes would all be ranches, between 1,683-1,953 sq ft. The price point is $350,000-$450,000. This proposal was last discussed at the February City Council meeting and there were comments made by residents about this proposed development. In the Meeting Minutes, these comments are found under item #13 and #17. This proposal was also discussed at the March 11 Plan Commission meeting.
Pete Peterson is the City Councilor who represents South East District.
15. and 16. The Atkins Property is a voluntary annexation because the property-owner wants to hook up to sewer. The property is almost 10-acres at 6110 E 106th Street, near Eller Road and Heritage Park at White River in the South West District. https://goo.gl/maps/8pTF7i5ejDYdd8kq7
A voluntary annexation is when a land-owner initiates the process for the City to include the landowner's property into the City boundaries. After annexation process is completed, the landowner will then pay City taxes and receive City services. Most of the time, the voluntary annexation is precipitated by the landowner's desire to improve or change the property in some way.
If you have any comments or questions, please send them my way. Email is a good way to get a hold of me. If you would like to leave a voicemail, please ring me at 888-518-7117.
Post navigation