Fishers is the sixth largest city in Indiana and had always been considered a Republican stronghold. Jocelyn Vare stunned opponents when she became the first Democrat elected by the city of Fishers four years ago. Vare is currently running for re-election for her At-Large seat on Fishers City Council.
Democratic voter turnout in 2023 primary election was an all-time high and proved that Fishers is a bipartisan community now. Fishers is no longer a GOP stronghold. It is winnable for Democrats to flip.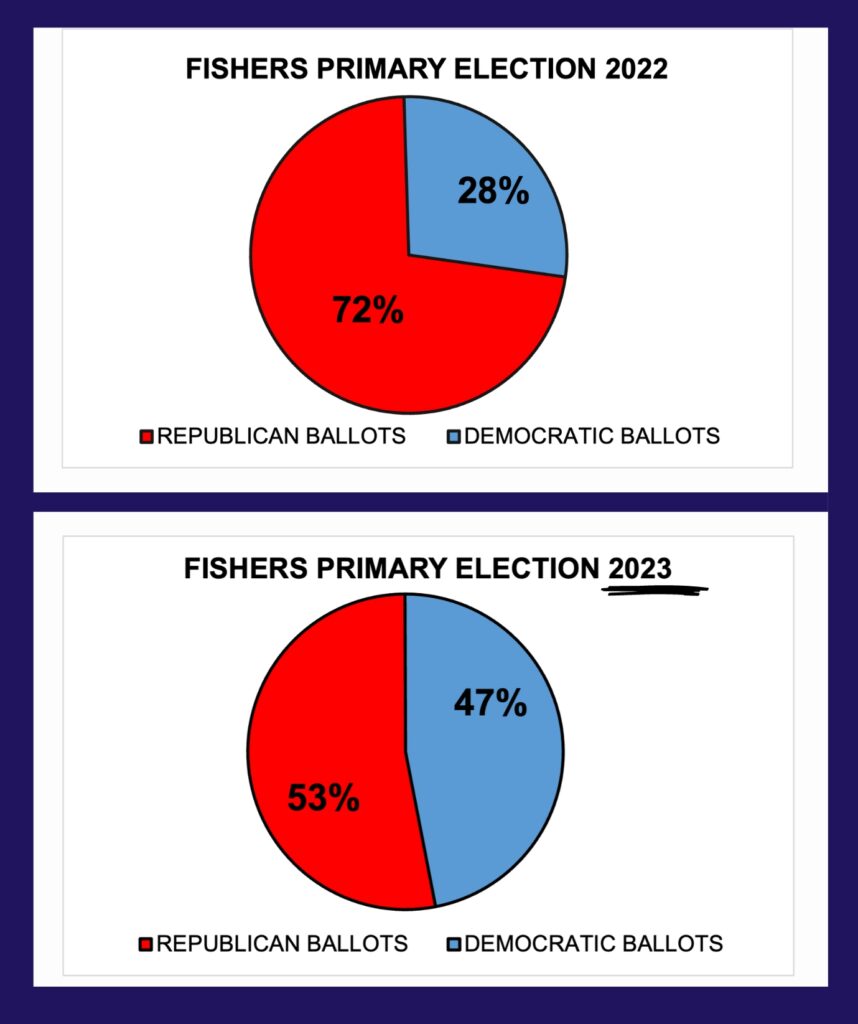 Democrats put up historic performances in Fishers and across Hamilton County in the 2023 municipal primary election, a dramatic political shift that Vare initiated in 2019.
Democratic voters in Fishers primary increased 19% in one year, since 2022 midterm primary
47% of all the ballots requested in Fishers were Democratic
Votes cast for Democrats increased 30% over 2019, the last Fishers municipal primary
Democrats made history in Fishers this year by running an all-time high eight municipal candidates
Fishers Democratic voters came out to vote in the primary even though there were no contested Democratic primary races
For Vare, this is just the beginning. "When I won a seat on City Council, it was the first time our community had elected Democrats serving in city government," said Vare. "Almost four years later, the community of Fishers has seen how they are served better when Democrats provide political balance. Democrats like me are the only ones who hold the long-standing city GOP supermajority accountable and take the job of municipal fiscal responsibility seriously."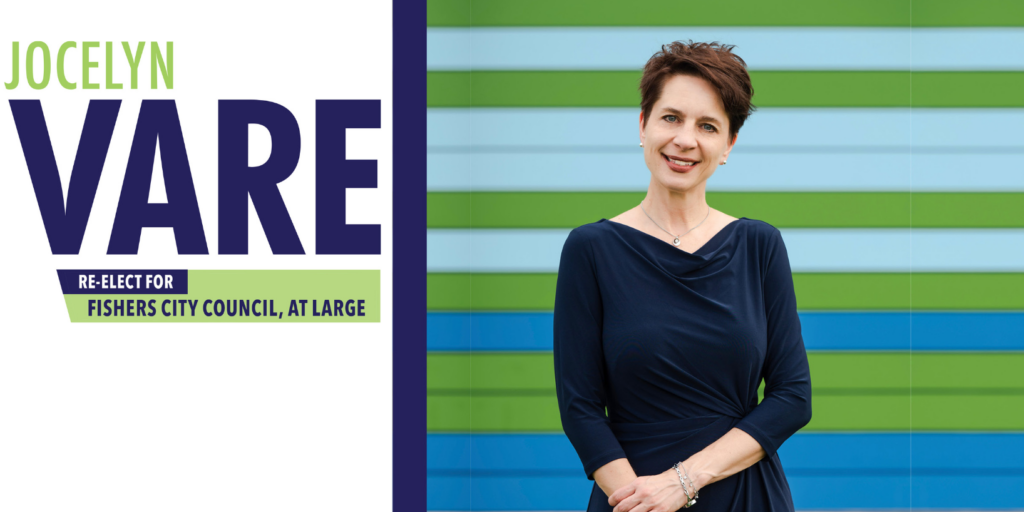 Vare is a 25-year resident of Fishers, the mom of two HSE Schools graduates, a local small business owner, a volunteer and a champion for the community she loves. Vare is a member of the Fishers Finance Committee and Fishers Arts + Culture Commission. She served as a committee chair for the successful HSE Schools referendum in 2016. She is a graduate of Fishers City Government Academy, Hamilton County Leadership Academy, Ball State's Economic Development Course and Community Development Course. In 2021, Vare was recognized as an Impact Award nominee, one of 30 alumni designated in the Hamilton County Leadership Academy's 30-year history.
In 2022, Vare ran for Indiana State Senate to represent Fishers at the statehouse and rebalance the GOP supermajority. Vare earned 45% of the vote last year – over 16,000 votes from Fishers residents – and raised $266,438 in campaign funds.
Vare embraces her reputation for shining a light on decisions that the powerful people want to keep behind closed doors. An unapologetic independent thinker, she always returns to the promises she made to residents. "Neighbors in Fishers can count on me to be an accessible listener, a strong voice, a hard worker and a coalition builder. I look forward to supporting the seven other Democratic candidates to win their municipal elections, create a balanced and accessible local government, and continuing to serve the community I love on Fishers City Council."
DONATE TO JOCELYN VARE'S RE-ELECTION CAMPAIGN HERE
Mail checks to Jocelyn Vare For Fishers, PO Box 523, Fishers IN 46038
For more information about Jocelyn and her re-election campaign for Fishers City Council, please visit JocelynVareforFishers.com and follow her on Facebook and Twitter.