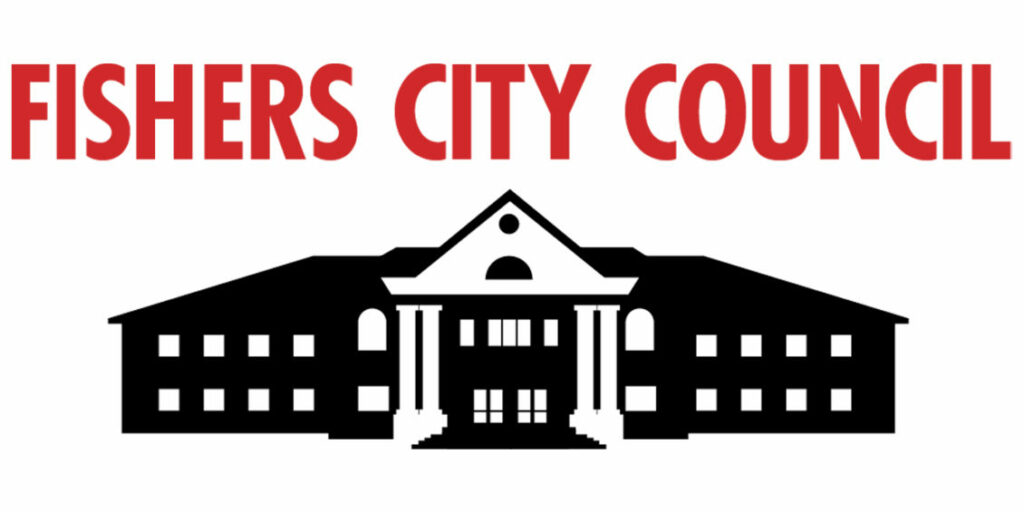 The January Fishers City Council Meeting will be held on TUESDAY, January 19, at 7pm. I warmly encourage you to participate.
I understand the meeting will be conducted in-person in City Hall. However, I will be attending virtually, due to COVID concerns.
View and Participate in the City Council Meeting
Meeting Agenda
The City Council Meeting agendas are available here. As always, the agenda has items that appear in blue that are links to open the supporting documents. Here's my rundown of the meeting agenda items and my interpretation of them.
CITY COUNCIL MEETING
Consent Agenda.
There are four items on the Consent Agenda.
Item b. transfers funds. These actions transfer funds within the city budget, which is needed periodically. The transfers do not adjust the bottom line at all. This is a transfer of dollars from one budget category to another to avoid a negative balance in a category.Item d. concerns me. This is the Council's decision on appointing citizens to fill seven seats on city boards and commissions. I have concerns that the process these appointments are made is not open. In addition, the overall makeup of our city's boards and commissions doesn't reflect the diversity of an inclusive community.
The Consent Agenda is a grouping of routine reports that should be approved in one swift action, instead of approving each one separately. I believe that all items included on the Consent Agenda should be approved as presented and approved unanimously. If not, the item that requires a revision, abstention, or other action needs to be removed from the Consent Agenda and considered as a separate voting item.
REGULAR AGENDA
Economic Development
Approval of a new Economic Revitalization Area and Abatement
This is regarding a new use for the vacant Marsh Supermarket site at 96th and Lantern Road. According to the Economic Development Agreement that the City Council approved in December 2020, now the site has to be established as an Economic Revitalization Area. The next step will be a public hearing at a future Council meeting where the Fishers residents can provide feedback on the Economic Revitalization Area designation and tax abatement.
Memory Ventures is planning a $1 million investment into the building. In return, Memory Ventures would receive a tax abatement. They would not pay any property taxes on the building for 10 years.
In 2019, a plan was approved by the City Council for Strongbox, a commercial developer, to demolish the Marsh building with the city waiving fees. The new proposal is for the building to remain in place and be rehabilitated into the new headquarters for Memory Ventures, a Fishers company since the city is offering a tax abatement to Memory Ventures, who is planning a $1 million investment into the building. In return, Memory Ventures would not pay any property taxes on the building for 10 years.
Memory Ventures came to Fishers in 2015 from California, receiving incentives to do so from Indiana Economic Development Corp. Their current HQ is located off Crosspoint Blvd, south of 106th Street.
Planning & Zoning
Rezone for US Foods expansion. FINAL READING. This facility is located at 126th and Cumberland Road. The proposal would change the zoning to Industrial. There are a few homes nearby and neighborhoods across 126th It is important to note that semi truck access is proposed to be exclusively off of Cumberland Road, not 126th St. (Also, see Agenda Item #21)
Rezone The Preserve at Gray Eagle. The Gray Eagle golf course is of great value to the residents of Gray Eagle and the entire community. The owners planned to close the golf course for good. Instead of that undesirable outcome, this proposal is for a 55+ multi-family development and a commitment to improve the course and clubhouse and operate the golf course for 15 years. The City is proposing a developer-backed bond and pledging TIF funds to repayment of the bonds. This proposal is for 149 garden-style units, townhomes and ranch-style homes located on southeast corner of 126th and Brook School Road. There will be no impact to Gray Eagle Homeowners annual dues. The city's involvement began back in 2017 when Gray Eagle HOA leaders sought City's involvement to protect the golf course, home values and a community amenity.
There are several voluntary annexations that are being considered. When a property owner located in an unincorporated area would like to be annexed into the City of Fishers, a publichearing is held at a city council meeting to discuss. Many times, a property owner wants to improve the property and/or start receiving city services. Fishers has so many unannexed parcels that our incorporated city map is sometimes called "swiss cheese." In general, an annexation is a positive action for both the city and the property owner.
11. and 12. Fiscal Plan and Voluntary Annexation – Hoosier Estates. Two lots of 1.2 acres total, located at 11240 and 11280 E 106th Street, near 106th and Hoosier Road.
13. and 14. Fiscal Plan and Voluntary Annexation – McNeely. Two lots of 1.65 acres total, located at 10765 E 121st St, near 121st St and Hoosier Road
15. and 16. Fiscal Plan and Voluntary Annexation – Clark. One 2-acre lot, located at 13485 Howe Rd, between 131st and 141st
17. and 18. Fiscal Plan and Voluntary Annexation – Watson-Robinson. Two lots of almost 5 acres total, located at 13097 and 13031 Cyntheanne Road, across the street from the main entrance of Del Webb's Britton Falls neighborhood.
19. and 20.Fiscal Plan and Voluntary Annexation – These properties are located at Southeastern Parkway and 113thStreet, approximately 16065 Southeastern Pkwy, near Hamilton Southeastern Intermediate/Jr High School. Development of a housing subdivision of 200 lots is planned.
21. Voluntary Annexation – US Foods. Located at 126th and Cumberland Road. A PUBLIC HEARING will be held at this city council meeting to learn neighbors' feedback.
22. Parkside PUD. 12915 Parkside Dr, the eastside of Parkside Rd between 126th and 131st This is a 10-acre senior apartment complex of 162 units. This item is to amend the parking and landscaping requirements.
23. Saxony PUD. 13149 E 131st An expansion to the Play School at Saxony. This item is to receive an amendment for .75 acres.
24. Voluntary Annexation – Maple Del. 18 acres located south of the intersection of 116th and Holland Drive.
REGULAR ITEMS
Unfinished/New Business.
Community Comment. I don't believe that in-person comments from the public will be available at this meeting, since the meeting is virtual. All comments submitted through the online form that are received before the meeting will be provided to the city council members before the meeting and will be part of the meeting's record. The Public Comment Form is live on the website right now. Please submit your comments as soon as possible, before noon on Tuesday is ideal.
Meeting adjourned!
If you have any comments or questions, please send them my way. Email is a good way to get a hold of me. If you would like to leave a voicemail, please ring me at 888-518-7117.